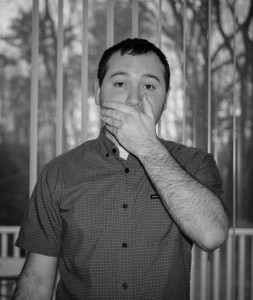 Over an 11 year span I have worked with a wide array of clients. My freelance career has given me the opportunity to work with clients of all shapes and sizes (over 150 freelance projects completed) across the United States, the UK, and even as far as New Zealand. I have lead numerous large-scale personal projects, including the designer/developer resource Devlounge (2006-2007, 9Rules Network Member) and Market Theme for WordPress (2008, over 400 licenses sold in 6 months). As a business-oriented young entrepreneur, I am always looking to be involved in the creation of innovative new web products and platforms.
During the day I am the global Web Programs Manager for North Sails, handling various various web, video, and marketing needs. In addition, I serve as digital asset manager for Launch Trampoline Park LLC, where I managed an ever-growing list of properties for parks throughout the East Coast. I am a graduate of the University of Rhode Island (2008, Entrepreneurial Management) and have previously been named a URI Big Thinker (May 2008) and a NFIB Young Entrepreneur Award Winner(2008).
I am available for freelance work on a per-project basis, depending on my current work/life schedule. Please reach out if you'd like to work together. You can also catch me on skype at andrewjclem throughout the day.
Astereo (astereostudio) was the previous name of my portfolio, from January 2005-2015. Inspired by a than 14-year-old's desire to build websites for musicians. In January 2015, this site was renamed following a much more logical naming convention – my name.