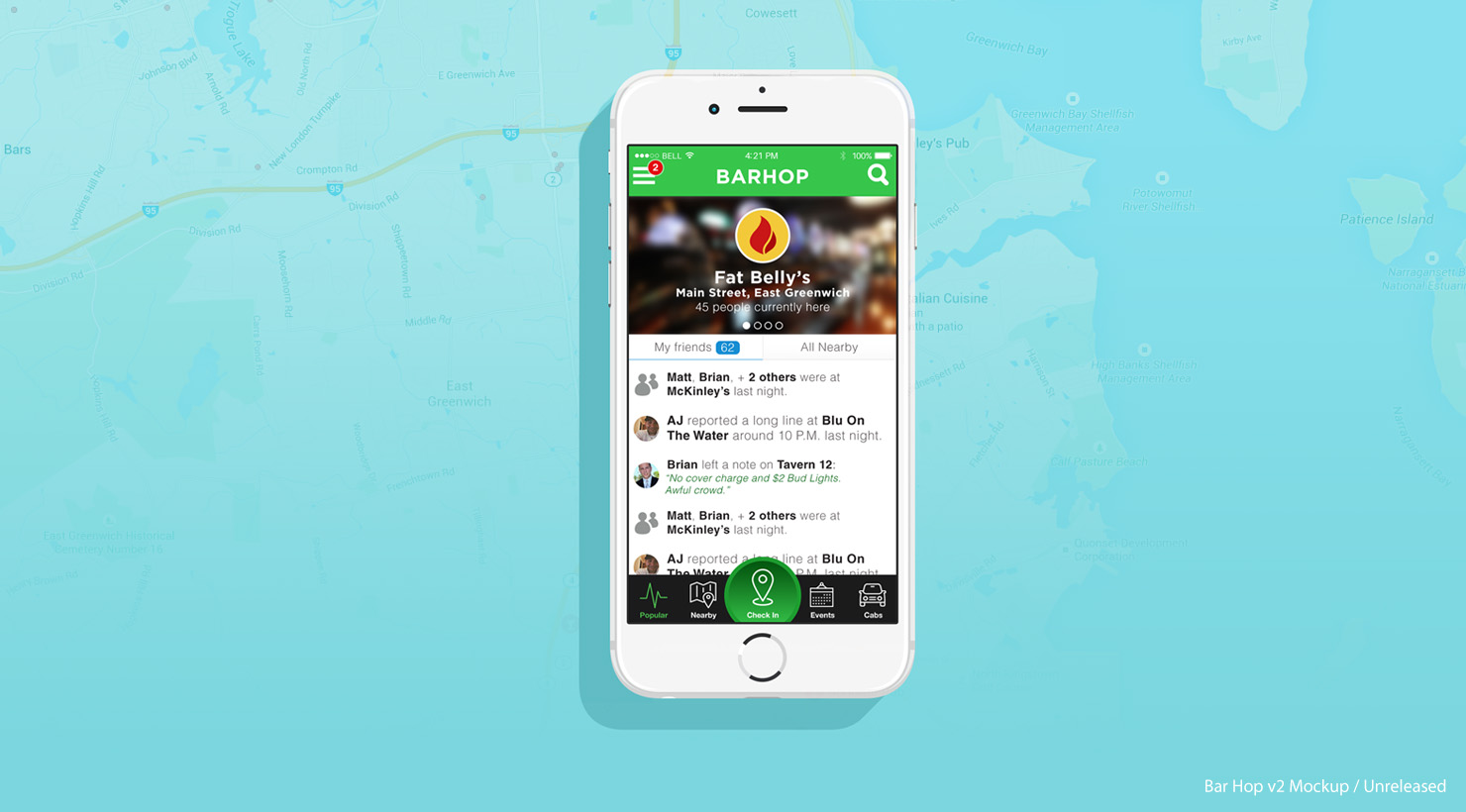 The idea for BarHop began in November 2013 over half-off appetizers at Applebees. Less than 12 hours later, I had mocked up the first 8 screens of an iOS application with the working title "Night Scene", and had even compiled a condensed business plan.
Over the next few weeks I expanded upon the initial business plan. The goal was to create the one application you would ever need to plan your nightlife activities. At the heart of it all was bar insights – the age ranges, male:female ratios, and live status updates allowing patrons to report long lines, cover charges, live music, and specials of the night. With the help of a select group of friends who joined the business development team, we pitched the idea to friends and acquaintances around college campuses. From the feedback we received, everyone loved the potential Bar Hop held to being a true game changer in the industry.
Ultimately after many design revisions and a very difficult road to find a reliable iOS developer with a limited budget, we managed to release version 1 in September 2014. Due to the length of the entire process and the quality of the final build of version 1 we were given, we were forced to abandon the project, as we were severely disappointed with it but had run out of available budget. The UI/UX work I had spent countless hours on during development remains something I am very proud of. Not all personal projects work, and given the right amount of funding and a better suited development team, there is little doubt that Bar Hop could have been a massive success.
Learn More:
From the Archive – BarHop V2 Indiegogo Campaign
Bar Hop on the App Store