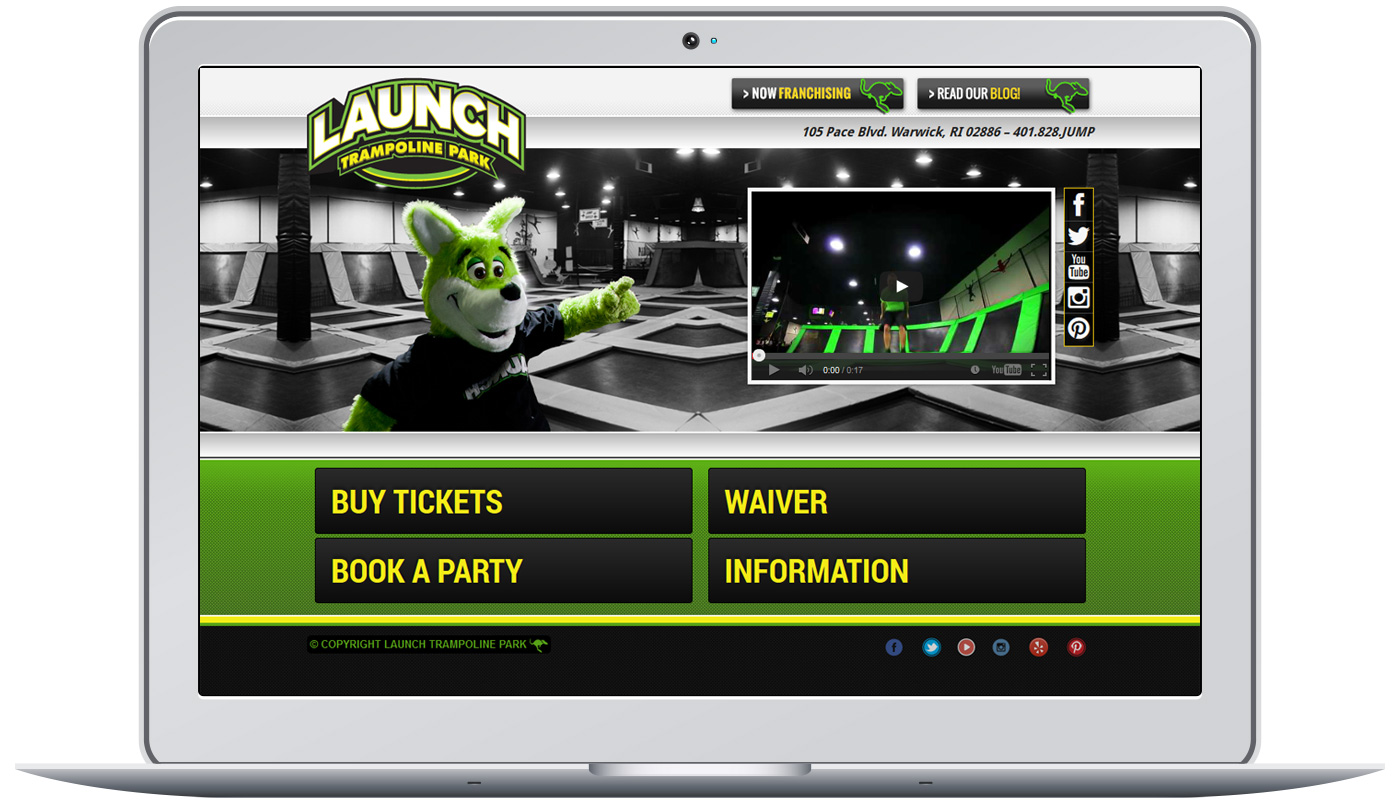 Ty Law's (former New England Patriot) Trampoline Park will spend 2014 expanding it's growing collection of Launch Parks as the company open franchise locations in Norwood, Massachusetts and Hartford, Connecticut with many more locations in the pipeline. To compliment the growing network, Launch needed a redesigned theme that could be used for each location and adhere to brand standards, while allowing localization for each park.
I had specific requirements I needed to adhere to prior to starting the project. Launch already had a logo, a general art style, and an existing color scheme. With these things I mind I set out to create a layout in the flavor of their existing assets while bringing a greater level of organization to their site, which was previously very messy.
Information architecture played an equally important role with this project. All subpages were organized dynamically with tabs whenever on a landing page. The homepage only had four buttons, which they requested be as big as possible to cut out the in-between steps their previous site had used for actions like buying tickets and booking birthday parties. They also needed the site to be completely responsive, to get away from using a third-party service to serve their mobile site.
I put all of this together while using WordPress multisite as the content management platform. I also built a site options panel that manages most of the localization elements used throughout the theme – such as social media links, addresses, and phone numbers. The site setup process was made to be as simple as possible, so new franchise sites can be up and running in under 15 minutes and completely customized to match it's location.