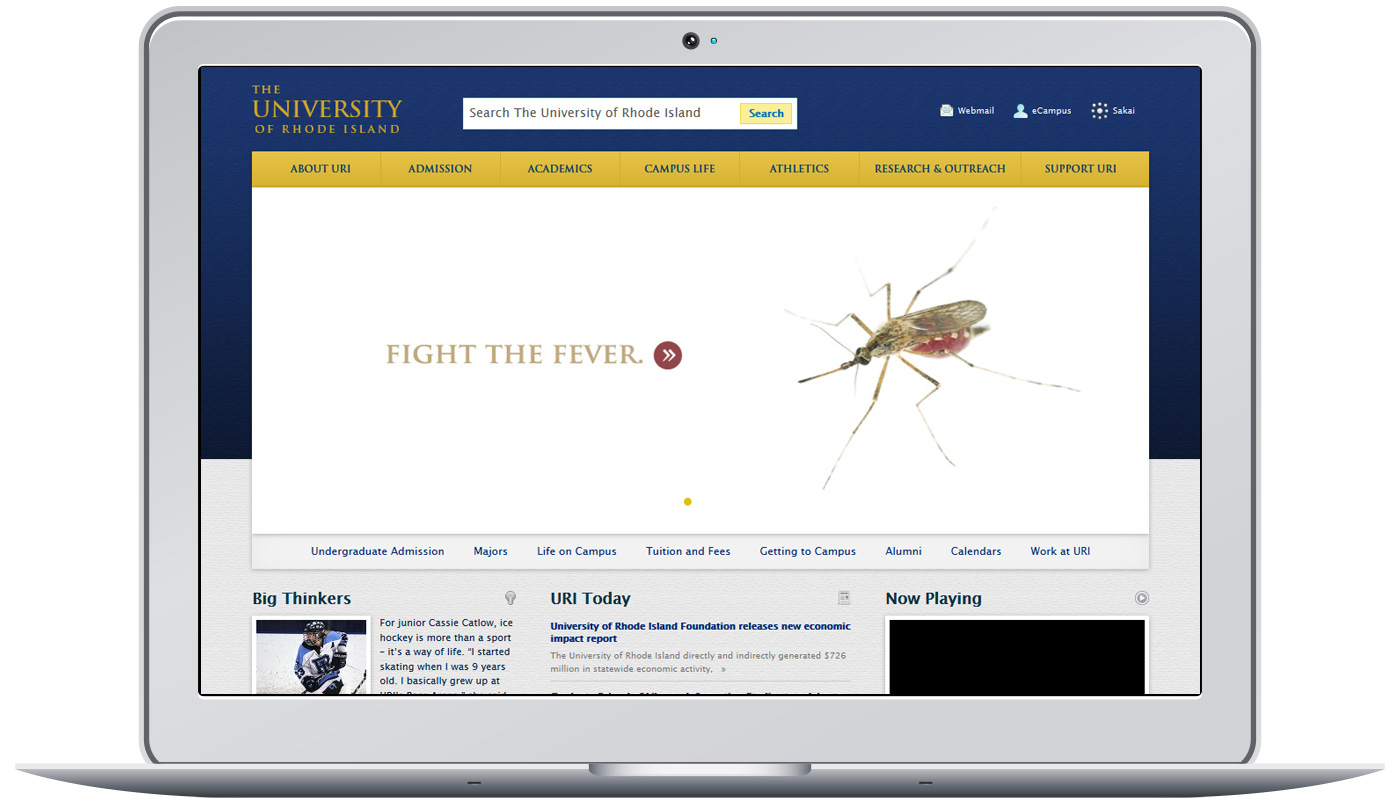 What started as a homepage redesign when I was hired as a student web developer during the beginning of my junior year at the University of Rhode Island became a full fledged web rebuild. During my time at URI I helped build the future of uri.edu. The process included designing a fresh homepage (fall 2010) and turning it into a functional WordPress theme, as the campus slowly began transitioning it's web properties to WordPress for CMS functionality.
Over the next two years the project and my responsibilities would continue to evolve. I created a secondary theme to use for each college department. This theme has a options panel that make it easy for college webmasters to customize the theme for their college while staying within a standard design frame. The goal was to bring a unified and streamlined look to all college program sites, which previously could differ dramatically from college to college.
As I began focusing more on responsive web design and development in late 2011 and early 2012, I revisited both the homepage and college department themes to ensure they would look great at all screen sizes. As of late 2013, my work at URI has included 2 full responsive WordPress themes, custom development of an options panel and an advanced staff page, as well as a mobile-only theme (prior to making all themes responsive).
The University of Rhode Island sites are part of a WordPress multisite install. This simplifies management of a massive number of sites. Only the URI homepage design has officially launched, and as of late 2013 the department theme continues to go live on an individual college-by-college basis. Both themes utilize many custom post types to handle the various types of content in use throughout each site.